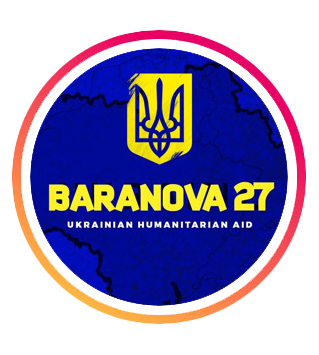 About
BARANOVA27
Baranova27 is the address in Odessa, Ukraine, where the Chmerkovskiy boys spent their childhood before immigrating to the US. Now, with Ukraine in the midst of war, people there are becoming more and more desperate for essential needs. Baranova 27 is an initiative to gather, transport, and provide these essentials to families and frontline heroes in Ukraine that need immediate help.
OUR MISSION:
Baranova27 and all of its efforts are 100% volunteer-based. People from all over have rallied together and have offered donations, their time, and resources to provide real help to the families and frontline heroes in Ukraine who need it the most.
Baranova27 has emergency response teams in Poland and Ukraine to support families affected by the escalating humanitarian crisis in Ukraine. The teams have expertise in coordinating large-scale humanitarian aid shipments and medicine to hot spots in the war zone.